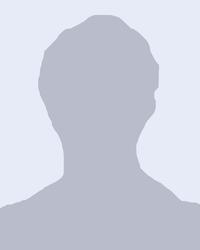 Podstawowe informacje o użytkowniku
Terminy konsultacji dla studentów
Monday 12:00 - 13:00
https://teams.microsoft.com/l/meetup-join/19%3ameeting_ZDI2ZDVmNzItMWUxMS00MGJiLTk5YmQtM2E3MjU3YjhhMTRm%40thread.v2/0?context=%7b%22Tid%22%3a%22e8a52afe-6ea8-47f7-b275-783f7087b5fa%22%2c%22Oid%22%3a%2264ba474f-532d-43e1-bbe1-dfe2c9e25a4f%22%7d
Sunday 18:00 - 19:00
https://teams.microsoft.com/l/meetup-join/19%3ameeting_ZWY2NWYzMDQtNzgyNi00Y2ZjLWJkY2ItYjQwMjNhZjBiNGI0%40thread.v2/0?context=%7b%22Tid%22%3a%22e8a52afe-6ea8-47f7-b275-783f7087b5fa%22%2c%22Oid%22%3a%2264ba474f-532d-43e1-bbe1-dfe2c9e25a4f%22%7d
Zainteresowania
(tylko po angielsku) Film history and world cinemas - weird cinema, queer cinema, auteur cinema, cinema of precarity, body horror, post-apocalyptic...
Film theory - spectatorship and embodied experience, psychoanalytic film theories, theories of gesture.
Critical theory - postcolonial studies and queer theory – theories of subjectivity, power, and politics in Michel Foucault, Judith Butler, Jacques Rancière, Giorgio Agamben, Leo Bersani, Silvia Federici.
Critical game studies - biopolitics and simulation games.
Koordynowane przedmioty
Prowadzone przedmioty