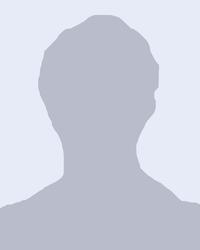 Podstawowe informacje o użytkowniku
Terminy konsultacji dla studentów
Consultations during the winter semester 2023/2024
Monday (each week) 12:05-12:30
https://teams.microsoft.com/l/meetup-join/19%3ameeting_ZDYzNzU2ZjQtNjkwMi00YWZlLWFlMzYtNjdiZWYwMTgwYzdl%40thread.v2/0?context=%7b%22Tid%22%3a%22e8a52afe-6ea8-47f7-b275-783f7087b5fa%22%2c%22Oid%22%3a%2214a6f1e8-9e0b-49c8-ae12-231d2f5a909a%22%7d
I am kindly asking you to let me know beforehand via e-mail if you would like have a consultation.
Dyżur w semestrze zimowym 2023/2024.
Poniedziałek (w każdym tygodniu) 12:05-12:30
https://teams.microsoft.com/l/meetup-join/19%3ameeting_ZDYzNzU2ZjQtNjkwMi00YWZlLWFlMzYtNjdiZWYwMTgwYzdl%40thread.v2/0?context=%7b%22Tid%22%3a%22e8a52afe-6ea8-47f7-b275-783f7087b5fa%22%2c%22Oid%22%3a%2214a6f1e8-9e0b-49c8-ae12-231d2f5a909a%22%7d
Proszę uprzejmie o wcześniejszy kontakt mailowy, jeżeli chcą Państwo skorzystać z konsultacji.
Nicolas Levi
Zainteresowania
- Finanse przedsiębiorstw,
- Fuzje i przejęcie,
- Biznes na Półwyspie Koreańskim,
- Ekonomia Azji.
Koordynowane przedmioty
Prowadzone przedmioty